Wow, what a week it's been! It seems like everywhere I go, everyone is talking about Coronavirus. While the virus is certainly concerning, we know that it's important to follow the CDC's steps to prevent illness, focus on facts not fear, and continue to live our lives.
How Bainbridge Island's Housing Market Has Been Affected
In terms of Bainbridge's housing market, I have sellers asking if we should postpone listings and buyers asking when new inventory is coming. I think it's still a great time to sell your home. Inventory is low and rates are at historic lows. I always say it's better to be one of the few than one of the many. With inventory this low, it's a good time to sell. Buyers are out there. Open houses still seem to be active with real buyers that are serious about finding their home.  The looky-loos seem to have decreased and that's okay. We want serious buyers.
Windermere's Chief Economist, Matthew Gardner, just shared his prediction about the market during these uncertain times and I agree with him. Check out his video to find out more.
Visit Downtown Bainbridge – It's Still Open for Business!
We may be in a Coronavirus state of mind, but let's continue to support our local businesses. They depend on our patronage to survive. It's so important to keep our local dollars local when and where we can. Collectively, we can give Bainbridge an economic boost.
Many of our island's businesses are offering specials, free delivery, and discounts. As a proud third-generation islander, I love our community and want to do my part to keep Winslow businesses thriving.
Here's Bainbridge Island Downtown Association's great list of local businesses that have special offers. Now's the time to check them out.
Stay healthy, and let me know if you have any questions or if I can assist you in any way.
Special Offers on Bainbridge: Shipping and Delivery
Bainbridge Vineyards – In-state shipping for local price of $16. Free tasting with every 2-bottle purchase, open Thurs.-Mon. 12-5. Heated patio space to enjoy a bottle of wine on-site with friends! 
B.I. Barkery – 25% off t-shirts, 30% off winter raincoats, 50% off leather collars. Free shipping/delivery to Island residents. 
Bon Bon – Free shipping/home delivery with a minimum purchase of $18. 
Churchmouse Yarns and Teas – Through the end of March we're offering a free shipping code: STAYHEALTHY. A one-time-use code, this is for online or phone orders. Call 206 780-2686 to order.
Covet – Free home delivery for Bainbridge residents. You also have the opportunity to shop by appointment after hours. On Instagram, we're showing new spring arrivals in short videos. Follow us @covetboutique or on our Facebook page. Winter blowout sale March 12-15. 
Dana's – Call us at the shop if you need anything! 206 842-6945. Fully stocked with cards, new puzzles, cookbooks, and more, we're ready to take your order. Shipping is available and we deliver to Bainbridge Island residents. 
Hitchcock – Bruciato, Hitchcock Deli, & Bar Hitchcock offer take out. Within the coming week, online ordering will be available. 
Little Island Crafts – Shop online from the link on our homepage. We're offering in-store pickup or home delivery on Bainbridge. 
Meli Melo – You can place an order by phone and we'll deliver free of charge to local customers. Call in and use FaceTime: 206 780-6700. Alternatively, take a look at our online products. 
Mesolini Glass Studio – We offer the option of making purchases by phone & email. With your price point in mind, we'll send digital images of our products. We offer gift certificates, accept credit cards, and pack and ship. Contact Diane at 206 842-7133. 
The Bengal Tree – Free delivery on Bainbridge Island. View products on our Facebook page with more added every day! Call us to arrange payment and delivery: 206 201-3756.
The Traveler – We're now open 7 days/week, 11-5, or open by appointment: 206 842-4578, [email protected]. Call or email us to discuss home delivery or shipping. All "Tuesday at The Traveler" presentations will be postponed. 
Willowtree Market – Free delivery service for the local community of Bainbridge Island from March 10-31 for all products. Place an order by phone at 206 842-2759 or 206 595-1759. Email your order to [email protected] With many possible immunity-boosting options, we're doing our best to keep things in stock. We're happy to consult by phone or FaceTime. Deliveries are made the same day as they're ordered. 
Z Bones Pet Mercantile – Customers can shop online and either pick up or we offer free delivery to Bainbridge addresses. Several promotions offered this month, all listed on the website: dogfood, beds, treats, and more.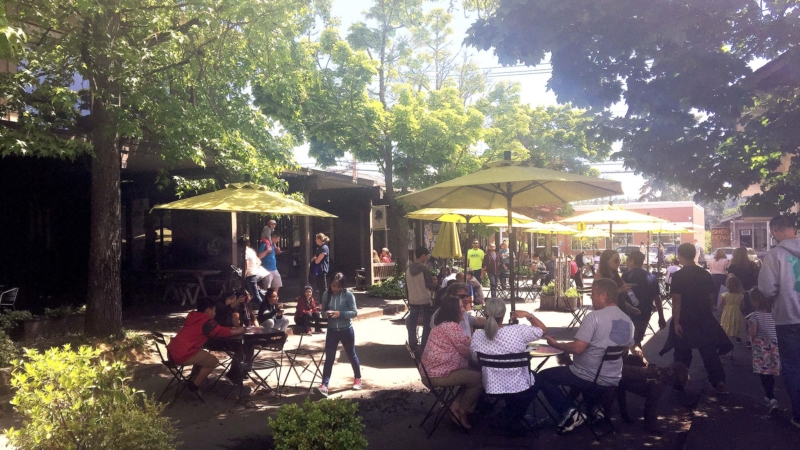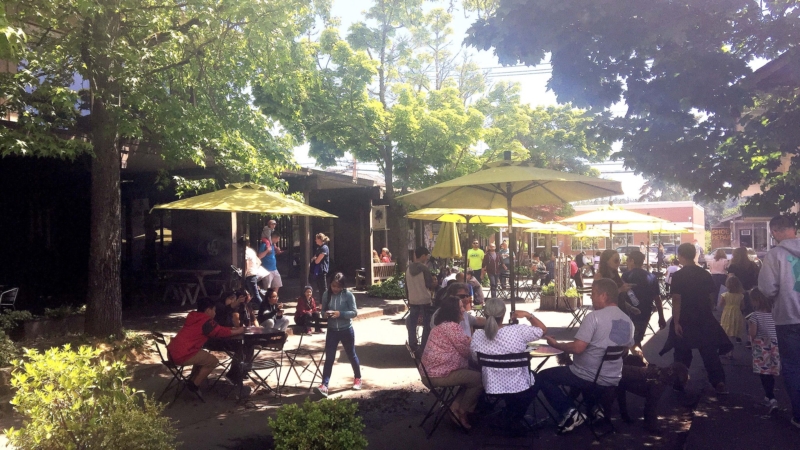 Other Local Promotions
Calico Toy Shoppe is open from 10-6 Sunday-Sat. We're able to take orders over the phone. If you prefer, we can bring purchases out to you if you're parked behind the store. 
Children's Hospital Bargain Boutique – Wednesday Senior Citizens' Discount Days, Monday Funday sales. March 14 Pi Day/30% off all new apparel. On March 21, we have a Spin the Wheel Discount. Our Flash Sale is on March 28. 
Closet Transfer Consignment Boutique – Spring consignments are welcome. Please call for an appointment: 206 842-1515. We're open daily Monday through Sat. 10:30-5, Sunday 11-4. 
Conservatory Coastal Home – Mention this offer and receive 20% off your purchase! 
Cups – Acoustic jam every Thurs. 7-9pm. All invited to play their instruments and come sing. Open to the public, come enjoy a glass of wine or beer. Call in a takeout order and receive a free cookie.
Heart and Soul Art as Therapy Studio – Find some peace and relaxation at the studio. Or, pick out a project to work on at home. With Easter coming up, purchase a gift certificate. Use this code for $5 off the next time you visit 920 346. (expires April 11, in-store only) 
Island Fitness – During March, home workers can purchase a one-month Island Fitness membership for 50% off – marked down from $120 to $60 plus tax. 
Nirvana Indian & Nepali Cuisine in the Pavillion is offering a 10% coupon valid for take-out for any order over $35. This is not valid for dine-in. Call 206 780-3545. 
Salthouse Mercantile – Come check out our new spring arrivals. Spend $100 or more and receive a Signature Candle for free. ($30 retail value, limit one). Special savings on wool blankets, throws, pillows, and more. Open 7 days a week, Sat. 10-6, Sun. 11-6. 
Scrappy Art Lab – Still open for all ages drop-in OPEN LAB until further notice. We're open Wed-Fri 12-5 & Sat. 11-4 (brief cleaning at 1:30pm). For updates pertaining to our activities, check our website. Grab a take-home Art Jar with a fun reuse activity inside. You can also call for a larger group custom project Art Box: 206 451-4655.
Vintage Wine Bar @Harbor Square Wine Shop – Sale: 10-50% on select wines, limited to wine in stock.