It's the most wonderful time of the year! Everyone is merry and jolly. I find the best way to get into the holiday spirit is to indulge in many of the local annual activities on Bainbridge Island and across the Kitsap Peninsula. There is literally something for everyone! Here are some of my favorite holiday events – guaranteed to help you get your jolly on.
When: Dec. 6, 2019
Where: Downtown Winslow, Bainbridge Island
Cost: Free
What fun to bundle up and stroll through Winslow admiring all the featured artists. Many of our local merchants serve wine and tasty morsels to showcase incredible works of art. It's fun to get out in the community and spread cheer. It's also a wonderful way to support local businesses by shopping small. I always find something I can't live without and must buy!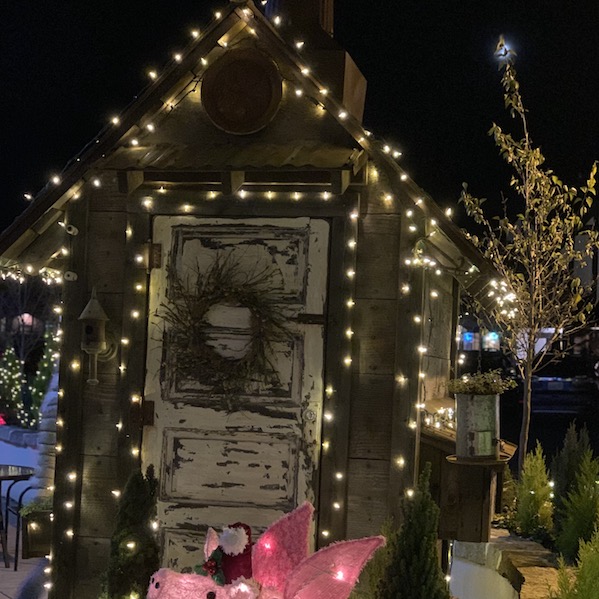 When: Dec. 6 – 22, 2019
Where: Bainbridge Performing Arts
Cost: $24 – $29
Although this isn't a holiday event, Bainbridge Performing Arts always puts on incredible shows. "Matilda the Musical" is a feel-good show that's perfect for this merry season. Based on the book, Matilda by Roald Dahl, this musical tells the story of a very bright, imaginative girl who takes charge of her destiny.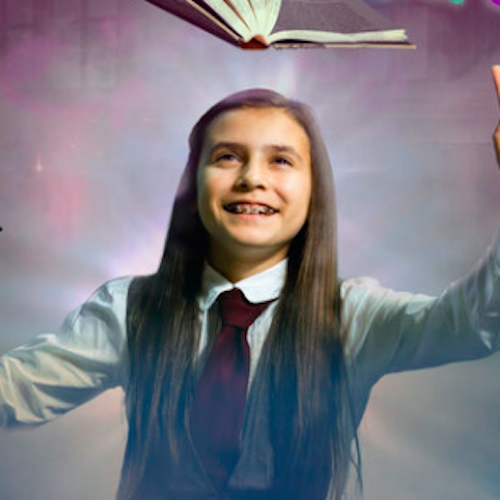 When: Dec. 6 – Dec. 8, 2019, Friday & Saturday 10:00 am – 5:00 pm, Sunday 11:00 am – 5:00 pm
Where: Various venues on Bainbridge Island
Cost: Free
This beloved community event supports home-based entrepreneurs, nonprofit organizations, artists, authors, and musicians. Check out local arts and crafts on a self-guided tour in homes, farms and studios. It's a wonderful way to get your jingle on!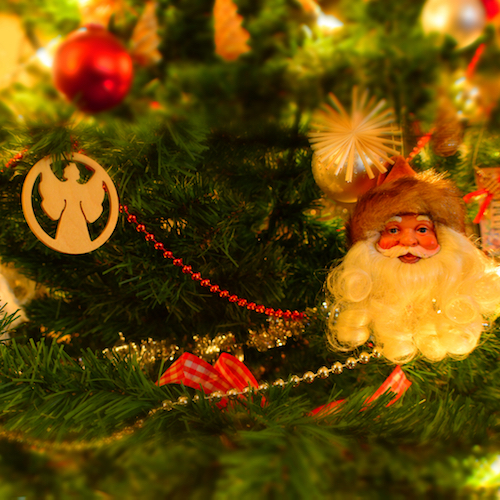 When: Dec. 6 – Dec. 31, 2019
Where: Pleasant Beach Village, Bainbridge Island
Cost: Varies per event & some are free
Truly a treasure for all, Pleasant Beach Village hosts an array of holiday events and activities. The Village is on the south end of the island and takes the holidays to a whole new level. Come see the elves, reindeer & Rudolph. Santa will be at the Manor House too. Attend a gingerbread house party and don't miss out on the jewel of it all: the Holiday Carousel! Hop on the carousel for some family fun. You're also invited to make a donation and all proceeds benefit the Windermere Foundation's work to support low-income and homeless families. That's not all! There are a bunch of delicious holiday dinners lined up. You can even celebrate New Year's Eve at the Manor House.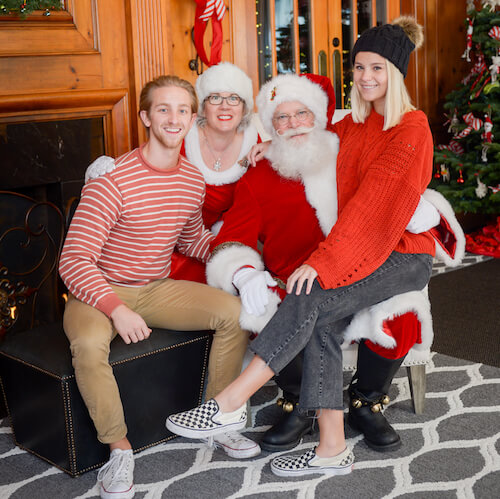 When: Dec. 7, 2019 from 10:00 am – 6:00 pm
The light display stays up until the first week of January
Where: Mike Wallace Park, Kingston
Cost: Free
Enjoy this quaint little town's impressive light display during their annual Christmas festivities. Last year there were over half a million lights and 600 light sculptures. The official lighting ceremony happens on December 7th at 5:00 pm, but there are fun events going on throughout the day. There's a Holiday Craft Fair at the Village Green (10:00 am – 3:00 pm), live music, food trucks, Santa's arrival, and a boat parade (weather permitting).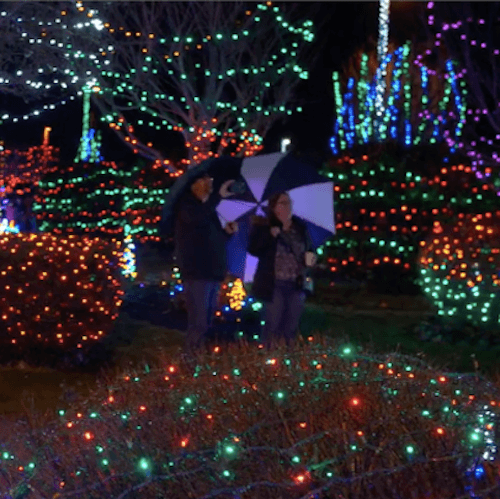 When: Dec. 7, 2019
Bazaar starts at 10:00 am and Jule Fest starts at 4:00 pm
Where: Downtown Poulsbo
Cost: Free
Check out the holiday bazaar during the day and then stay for the waterfront festivities at dusk. That's when the vikings escort the Lucia Bride. Plus, there's a bonfire. At 4:15 pm, the procession begins. At sunset, the vikings read their Winter Solstice proclamation.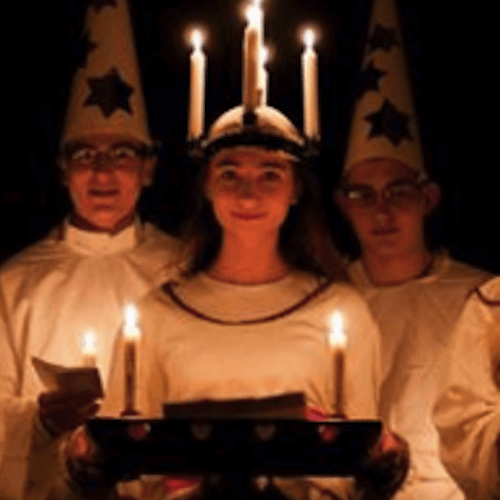 When: Saturdays Dec. 7, 14 & 21, 2019
Where: Pick up in the waterfront parking lot from 11:00 am – 3:00 pm
Cost: Free
Poulsbo is known as the little Scandanavian town that goes BIG during the holidays! Who doesn't love a Horse Drawn Carriage Ride?! See the town, enjoy the waterfront in style – and all for free! After you hop out of the carriage, explore Poulsbo's quaint boutiques while sipping a frothy latte. If you're lucky, you'll run into the best Father Christmas you'll ever see!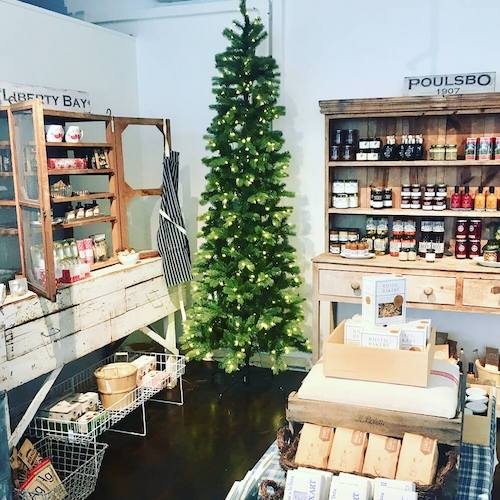 When: Saturdays and Sundays Dec. 7 – 23, 2019 from 11:00 am – 3:00 pm, Christmas Eve from 11:00 am – 2:00 pm
Where: Downtown Poulsbo
Cost: Free
Bring your camera and take photos with Father Christmas. Also, kids can mail letters to Santa in the box located outside Father Christmas's house. (Santa will reply to those with return addresses on their letters.) Although this is a free activity, shelf-stable food donations are encouraged. They will benefit the North Kitsap Fishline Food Bank & The SEA Discovery Center.


When: Dec. 12 – Dec. 24, 2019 from 5:00 – 9:00 pm
Where: Various Neighborhoods on Bainbridge Island – See schedule
Cost: Free
The much anticipated annual Bainbridge Island Fire Department holiday truck is spreading joy once again. This year, you can track the truck in live-time! To do so, go to glympse.com/!bifd. Nothing says Happy Holidays like this musical treat. I still feel that same youthful excitement when waiting for it to pass my home. It brings back all those treasured childhood memories of growing up on the island!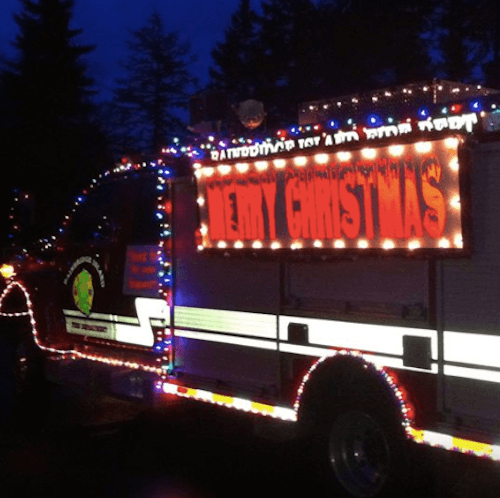 When: Dec. 14, 2019 from 4:00 – 6:00 pm
Where: Waterfront Park
Cost: Free
Sponsored by Bainbridge Island Parks and Recreation, this annual event is fun for the whole family! Winter Wonderland includes light features, holiday music, face painting, balloon clowns, holiday present crafts, Santa Claus, cider & cookies and ice sculptures.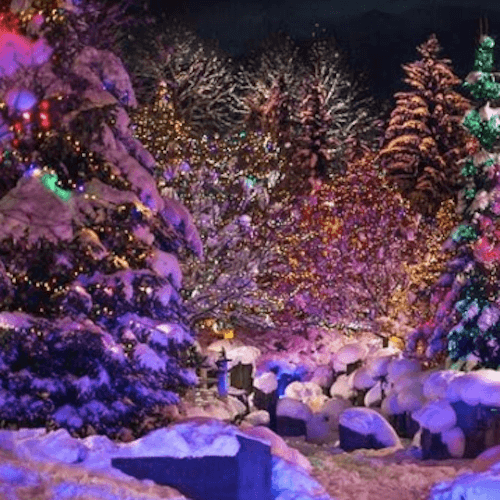 When: Dec. 14, 2019 5:00 pm – 9:00 pm
Where: Downtown Poulsbo
Cost: Free
Enjoy this fun local tradition of watching the festive ships light up the night. There will be free cookies, cocoa, carolers, and a bonfire at the waterfront pavilion. They start at 5:00 pm from Poulsbo Yacht Club and arrive at the downtown waterfront shortly after, weather permitting.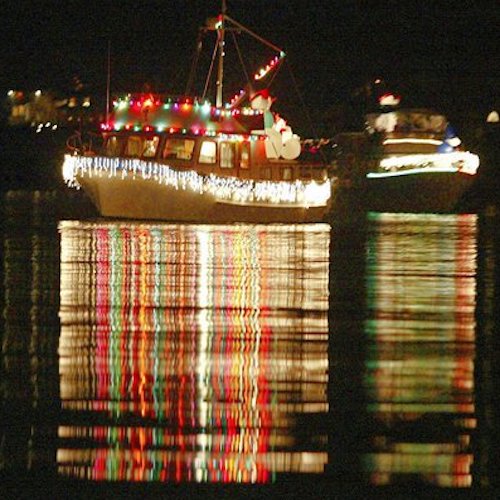 When: Dec. 14, 2019 – Jan. 5, 2020 during regular hours
Where: The Residence at Bloedel Reserve
Cost: Free with Bloedel Reserve admission
Imagine a village of intricate, tiny houses and a miniature railroad with a working train. Bainbridge's renowned nature reserve creates a magical holiday experience for all! Stroll around the gardens and stop in to see this memorable display, complete with hot cider and cookies.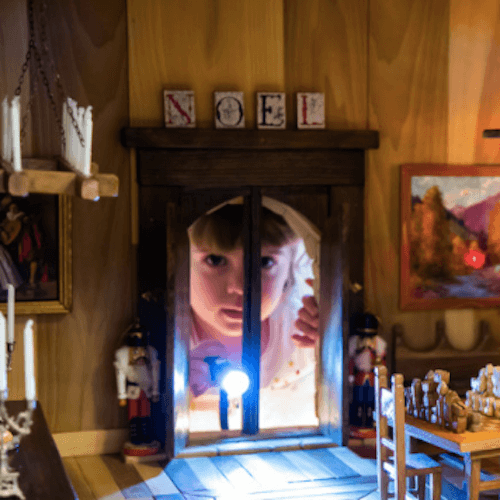 When: Dec. 20, 2019 at 7pm, Dec. 21 – 22, 2019 at 2pm & 7pm, December 23, 2019 at 2pm
Where: North Kitsap Auditorium
Cost: $15 – $25
This full-length production includes professional sets and choreography by local dance professionals. They incorporate different dance styles as well as ballet and have new themes each year. The Bainbridge Ballet is also asking for non-perishable food donations for Central Kitsap Food Bank.

Whatever you do this season, I hope you'll choose to partake in some of Kitsap's fabulous local traditions! Happy Holidays!